Brewery News


3, Streamside Business Park, Boat Ln, Offenham, Evesham WR11 8RS Telephone 01386 719558 Proprietor Ian & Elizabeth Hazeldine

Update 12/05/2022 – A micro-brewery in a village close to the banks of the river Avon in Offenham. Master brewer Ian offers 9 regular Key Keg ales from the busy friendly tap room holding 8 dispensers.
Regular ales featured: Waka, 6.1%, strong citrus IPA Offenham Orange, 4.5%, orange Flavours IPA Phamton Falls, 4.5%, raspberry milkshake IPA Mutiny Stout, 4.1%, toasted coconut & chocolate stout Satsuma Stout, 4.1%, chocolate orange Stout Bayhopper, 3.8%, fruity session American Pale Ale Captains Table, 3.2%, single hop citrus session ale. Local still ciders available.
Accommodation: seating for 30 with a wood burner stove, food every Friday, and occasional live music.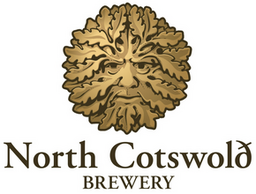 Ditchford Farm, Stretton on Fosse, Warwickshire, GL56 9RD Telephone 01608 663947

Update 18/05/2022 – After an absence of two years, the trade body SIBA has re-introduced their annual beer competitions. Wales and West England held theirs in Ludlow on the 13-15th May. This year was NCB's year! NCB entered eight ales, seven won awards, four of which were gold. Freedom IDA7 won gold and came third overall in the competition.
Update 15/05/2022 – NCB did well to maintain brewing volumes during the lockdown and demonstrated flexibility with free deliveries of polypins and bottles direct to your door as far and wide as Nuneaton, Gloucester and Woodstock.
The on-site shop is now open 10 – 5 weekdays (11 – 2 Sat).
The core range of ales has not changed, and all are selling well across the region.
The range of seasonal beers has increased with the addition of Jumping Jack Flash (3.8%) a hoppy pale ale, available from June 2nd.
The brewing team have put their time to good use during lockdown and have increased the range of draught only speciality beers:
Morerum Mild (4.7%) A rich smooth dark mild with a tot of rum.
The Freedom IPA7 (5.2%) A golden double IPA, bursting with Idaho 7 hops.
Cameo IPA (5.5%) Double hopped IPA with Azacca hops.
Black Jack (6%) Black IPA.
Hung, Drawn 'N' Double Port (6.1%) Porter infused with port.
Update 19/10/2021 – It has been a busy year for the team at North Cotswold Brewery, once the pubs re-opened in March! With people unable to go abroad or hampered by very restricted overseas travel the Cotswolds and Warwickshire have experienced a tourism boom. This has led to a bumper year for many of our customers and in turn led to increased demand for our "Fine Ales from the Fosse". The brewhouse has been flat out since the spring, so much so, that we have had to add to the brewing team. A warm welcome to Joey who joined us this summer. Joe, our head brewer, has been busy creating new brews to tantalise you taste buds. Hopefully, you will have come across our Freedom Ida7, brewed to celebrate the end of lock-down, and our Cameo IPA. A wonderfully hoppy modern IPA, brewed with Azacca hops.

We have continued with our home delivery service, which we introduced as the pandemic took hold last year. This has proved very popular so we will continue to provide this service going forward. Remember we don't charge for delivery, so get on board and enjoy fine cask ale in the comfort of your own home. The brewery shop has also been busy throughout the summer boosted by the success of home deliveries. Sara now helps us run this operation, having joined us at the beginning of the summer.

With the night's drawing in and temperatures dropping we have just brewed our first brew of Winter Solstice. I wonder if we have been a bit premature? What the heck, it's a lovely drop so enjoy this fabulous dark ruby ale form the end of October.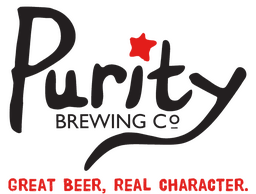 The Brewery, Upper Spernall Farm, Off Spernal Lane, Great Alne, Warwickshire, B49 6JF. Telephone 01789 488007
Update 17/05/2022 – Purity took the decision early on in the pandemic to increase their Keg beer portfolio, as they felt this would allow them to continue production whilst the cask trade was waning. This turned out to be the right decision for the time. They have significantly increased their keg portfolio and have won a considerable amount of awards for their efforts.
Purity now bottle and can on site, which adds to their quest to improve their carbon footprint. Steam recapture and the use of heat exchanges has reduced their energy consumption by nearly 20%.
Update 25/11/2021 – As of the 12th April and the opening of Pub gardens nationwide, all beer, including cask, leaving Purity Brewing Company's Warwickshire farm location will now be suitable vegans. Here at Purity we've seen a growing demand for Gluten Free, organic and vegan beers which led us to launch a Gluten Free specialty range in 2019.' He added 'It was only last January we relaunched Bunny Hop as a Gluten Free Vegan Hazy Pale in Cask to offer an alternative to isinglass fined traditional cask and meet a demand from cask consumers.'
After a number of trials back in 2020 and the early part of this year, Purity were pleased to announce that they have successfully removed Isinglass entirely from our cask beer range. Essentially, we have switched to a vegan-friendly fining agent Super F. This will ensure all of our cask beer will continue to have the same appearance they have had since Purity was founded back in 2005.'
'The new finings will work to the same principle as the previous finings, the change will not impact quality, flavour or aroma. However, whilst tapping and conditioning remains the same, it will take a little longer (up to three days) to completely drop bright.' Purity Brewing Company is once again toasting international success with one of the top accolades from this year's International Beer Challenge for their Organic Pure Helles Lager (not cask).
Following the Reinheitsgebot Purity laws of 1516, Purity have taken their brewing expertise to a new level with their Organic and Gluten Free Pure Helles. Using entirely organic ingredients Pure Helles is brewed with the finest English malt, Pilgrim hops from Worcestershire and a blend of classic noble hops from Bavaria, delivering a clean, refreshing finish with that unmistakable Purity character.
Originally produced as a limited run, in partnership with long standing partners, Bayreuther Brauhaus; part of the Maisel's family. Pure Helles follows a traditional Helles brewing process ensuring this exceptional Bavarian style pale lagered beer, delivers the characteristics of underlying malt sweetness, easy drinkability and refreshment expected from any classic Germanic Helles lager. No stranger to international awards Pure Helles previously has been awarded with Gold at the 2020 and 2021 International Organic Awards.
Following hot in the footsteps of Pure Helles, Purity's JIMBO Very Best Bitter, Session IPA and Pure Gold were all awarded silver medals in their respective categories. This is the first award JIMBO has received since its launch in autumn of 2020 following the passing of Purity's Co-Founder Jim Minkin. Brewed in celebration of Jim's life and legacy his has left at Purity, 5p of every can and pint sold has been donated to the Pancreatic Cancer Research Fund raising over £2000 for the charity in the past year.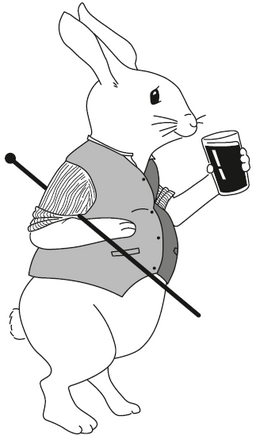 White Rabbit Brewery Ltd, Unit 15a Weston Industrial Estate, Honeybourne, Evesham, WR11 7QB
Update 28/07/2022 – Gerald and Glenda are retiring this coming Sunday, 31st July with a farewell gathering at the Red Lion from 4.00pm. We all wish them well for the future.
Update 10/06/2022 – We are sad to learn that Gerald and Glenda are retiring from the Red Lion pub and White Rabbit Brewery at the end of August. The following update was posted on the pub's Facebook page:
"Time is running out for you to enjoy beer at the Red Lion
We are going to RETIRE!!
The end of August will be our closing date so come along and drink with us while you can!!
The last eight years have been a blast and we have enjoyed so many good times with you all but time waits for no man and so the decision has been made.
Until then we will be operating as normal but selling off items in the pub - besides the usual offerings that is! Come and get a souvenir of your time with us - just like chicks they are all going cheap.
August Bank Holiday weekend will be one big farewell party so book that date now.
Hope to see you all soon."
Update 05/05/2022 – Since incorporating Cannon Royall with White Rabbit, Cannon Royall has ceased to exist as a Brewery in its own right. The brewery's core beers remain Arrowhead, Kings Shilling and Muzzle Loader.
Like many small brewers White Rabbit has had a difficult couple of years. Following the resumption of regular brewing after the Covid closures a stockpile of beer was brewed. Brewing ceased again between February and September 2021 whilst the boiler was stripped and refurbished prior to testing, inspection and certification (required every seven years). When brewing recommenced it was on a less regular basis with a ten barrel Brew approximately every three weeks.
With 'flagship' beers in store the brewer experimented with speciality beers including a very fine Raspberry Porter and currently on offer at The Red Lion Evesham, 'Porterish' and 'Acorn Ale'. It isn't known at present whether any of these will end up permanently available.
Update 25/11/2021 – Due to the COVID regulations I can confirm that that brewery stopped brewing in March 2020, (with a huge stockpile of beer). However, they managed throughout the closures and restricted opening with their own beer occasionally supplemented by a bit of North Cotswold.
During lockdown the brewery constantly had beer for home delivery and brought their 'bottling plant' to fruition. However, whilst they are bottling it is not yet on a commercial basis although some of the original attempts have been drunk by members of the branch and we can report that the quality is already of a high standard. A particular favourite has proved to be the "new" Owd Ale which is a beer based on a 19th century recipe, and it is described as a mahogany-coloured ale, well balanced with a very slight malty sweetness which is smooth and easy drinking whilst it belies its 5.3% abv.'
During this period, they also had all sorts of adventures with their main boiler which needed a statutory check and certification. It ended up being virtually dismantled and rebuilt but it is now legally certified and in full operation.
Brewing then recommenced in mid-October and their main outlet, the Red Lion, which is on the square in Evesham town centre has a good offering of both White Rabbit and the Original Cannon Royalle beers but currently it is worth checking the opening hours.



Fosse Way Brewing Company, Unit 5a, Manor Farm, Hunningham Road, Offchurch, CV33 9AG Telephone 07956 179999
Update 25/11/2021 – If I start from February 2020 - At that time we were all going about our lives in normal fashion – but little, did we know!! Beer sales were via keg and cask (95%), and they were filling a small number of bottles for markets, events and personal consumption March 23rd.... Covid restrictions were introduced, the brewery stood for 6 weeks, and it would be fair to say that they were left at a crossroads of whether to continue or close.
May 23rd……. Saw small glimmer of hope with a re-opening of some local markets. We decided to take everything that was going and hence started bottling on quite a large scale. This has worked well, and the brewery has grown from strength to strength. December saw us have our best turnover ever, which has since been trumped in spades!! It was at about that time that the brewery took on a partner, Steve. He has a tap room in Birmingham (Red Moon?) and is 20 years younger than me and ideally built to do the heavy work! We also get on well. Throughout 2021 we did pop-up bars and food fayres as well as the markets. Warwick market has become my 'go to' market and I attend religiously every Saturday. I have a stream of local support who have been amazing.
As well as his physical presence, Steve has also brought a different style of creativity to the table. Brands such as 'Screaming Dwarf,' 'Sisters of Mercy,' Daddy's Lil Warlord are just a few of his more off the wall offerings. I have become the 'boring old fart' and keep the main line conservative brands going. Between us we have a really nice cross section of marketing. Unfortunately, we have now outgrown our premises and are looking to move early in the new year.